Overview meeting
On the 9th of March, the REWARD partners met and overviewed the final case studies developed by each partner in their respective country. Those interesting case studies presenting rural women who developed multi-functional activities on their farms will soon be available on our website. Based on the results of those case studies, the next step of the project consists of the development of training resources aimed at providing women with basic knowledge to become promoters of multi-functional farming initiatives related to cultural heritage. We discussed and agreed on the content of the training modules which will be developed in the coming months.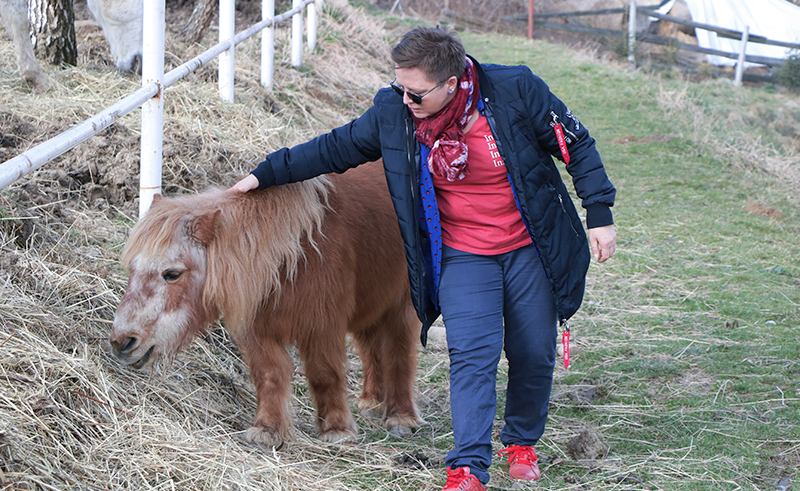 Field visit
The following day, the partners visited the "Zaczarowane Wzgorze" farm – in English "Enchanted Hill" – in Czaslaw. This 11ha farm is run by two friend women who bought it 15 years ago and transformed it into a wonderful agritourism farm. One of the owner deals with horse breeding and the other with tourist services based on the farm (accommodation, gastronomy, education, organization of events). The farm holds 50 friendly horses of different breeds and specialises in horseback riding and rally organisation, for both beginners and advanced riders. In this beautiful farm, green camps are organised for children from the surrounding area where they can learn horse riding, follow didactical activities, take care of the various animals and much more. The farm was created from a shared passion for horses, for the countryside, for nature and arose from a dream of a job in which after years, one could say: "I lived as I wanted".
The next meeting will be held in Prague, Czech Republic on the 22nd-23rd October.